Our Denver Sprinkler Systems Specialists Weigh In On the Best Brands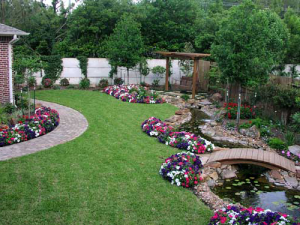 Our Denver sprinkler repair & installation team often gets asked what brand of sprinkler system components we use to keep our grounds looking as good as they do. While there are several different quality systems out there, we love products by Rainbird, Hunter, K-Rain and many others. The key is to understand that all landscapes are different and that no one system is going to be right for everyone. Rainbird is an industry leader in irrigation and sprinkler systems.

High-quality products are their hallmark, but that's only half of the reason that we chose them for our own application.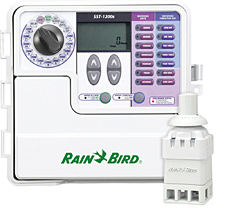 Rainbird systems are completely modular so you can easily integrate drip irrigation, root based systems and various sprinkler heads for the perfect coverage no matter what your landscape consists of.
The versatility of the system allows it to be used in virtually any area to achieve looks from desert oasis to tropical jungle.

Optimizing the system can be achieved with an array of accessories that adjust the flow rate and water pressure to each individual spray head or drip hose.
---
Denver's Crazy Climate Means Using Specialty Parts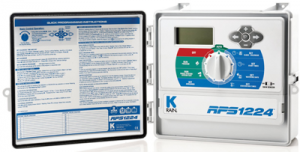 Hunter, on the other hand, supplies the most complete assortment of controllers on the market. They have full system controllers, single units for individual hoses, area-specific controllers and a variety of wireless and wired accessories to help optimize your watering schedule.

These accessories include rain and freeze sensors, which can be extremely important in the Denver area because of the unpredictable nature of our weather.

One of the offerings that K-Rain has that most customers never hear about is the filtration system. Filtration and backflow systems help prevent mineral build-up in the underground lines that supply your sprinkler heads with water.

A poorly filtered sprinkler system will start to lose efficiency much more quickly than one with a specialized filtration system. So, our Denver lawn sprinkler repair specialists are sold on the quality and range of a wide variety of products.
There is no one brand that is right for every problem or for every yard, and you'll find several different brands in all our yards. If you have questions about which system is right for you, give our contractors a call today. Our Denver CO sprinkler repair team is always happy to evaluate your yard and set you with the best irrigation option for your needs.