Choose Our Denver Drip Irrigation Team For a Perfect Yard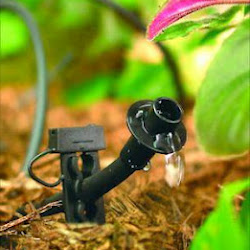 Drip irrigation is one of those things that make so much sense that we can't understand why everyone doesn't use it. The benefits are great, the costs are reasonable and the installation is easy. While it isn't the best option for watering your whole yard, it is a great alternative way to focus your water use in planting beds and garden areas. As your Denver drip irrigation specialists, we believe you should seriously consider adding a drip system to your yard.
Installing a drip system can take as little as one hour. Yes, one hour. There is no digging required so all that is necessary is running the line and securing it into place with ground hooks. Of course, the actual time it takes to go in will depend on the plantings in the area and the extent of the system.
Drip irrigation systems don't cost an arm and a leg. Considering you don't have to pay for trenching and backfilling, the cost of a drip system is considerably lower than an underground pop-up head system. Main drip line is cheaper than the PVC used in the pop-up system and the fittings cost less than sprinkler heads.
The main benefit of a drip irrigation system in Denver is that it delivers water directly to the root systems of your plantings without watering the area around them. This limits the growth of weeds and conserves water. It also delivers water consistently. The slow drip feeds the root systems throughout the day. If you have plants that are sensitive to leaf molds (like roses), a drip system keeps the water off from your plant leaves.
Our Techs Can Easily Customize Your Drip Irrigation System in Denver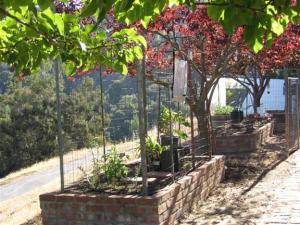 Our Denver drip irrigation team likes the flexibility that drip systems offer. Because the lines are above ground, they are easy to customize. The drip line can be fitted with traditional drip heads, deep root emitters or micro spray heads depending on your plantings. As your plants grow, the system can be moved and the heads adjusted so they are always feeding the root systems.
And, like other sprinkler systems, a drip irrigation system can be fully automated. There are battery powered timers that can be added to individual runs or the drip system can be hooked directly to the controller that runs your current sprinkler system.
If you are struggling with planting bed weeds, poor perennial growth, fungal diseases on your roses or any other unsightly mess in your landscape, call the Denver drip irrigation pros and get to the root of the problem today!